We commemorate the 100 anniversary of the signing of the Armistice and the end of the war, with a field of 18,277 crosses for each New Zealander who died in World War One. Each cross bears the name of a soldier or nurse who died during the war.
The crosses will be on display from 19 October until 20 November 2018.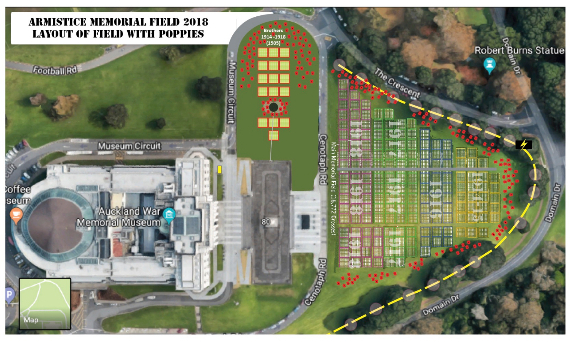 The Field will be divided by year of death with an additional field of 1461 crosses remembering the families who lost more than one member during the war. The 'Brothers Field' will be divided into families who lost two, three and four.
WE WILL REMEMBER THEM
KA MAUMAHARA TONU TATOU KI A RATOU