"...we were just about a forgotten unit on a forgotten front."
Ted McKay, Auckland Mounted Rifle

October 1917 is remembered for the disastrous Passchendaele offensive.
But on the 31st October New Zealanders were fighting a very different but no less challenging battle in the Middle East. The capture of Beersheba was a turning point in the struggle between the British and Ottoman Empires and the New Zealand Mounted Rifles Brigade played a key part in the capture of the town.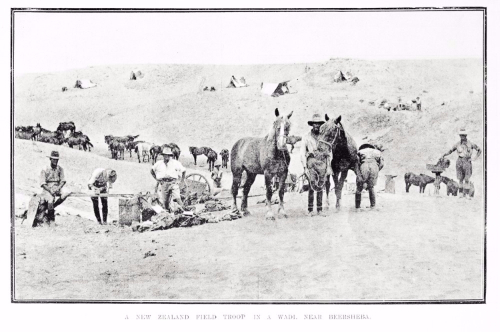 The New Zealanders fought in Sinai and Palestine and were part of the ANZAC mounted division, some also served in the Imperial Camel Corps. Horses were a vital part of the fighting, carrying men through the desert often at night. Over 10,000 horses went to war, only four came home.
For more information:
https://nzhistory.govt.nz/war/palestine-campaign/third-battle-of-gaza